Spitz: Digital is optimal
Austrian food and beverage producer Spitz decided to outsource their entire waste management to us. We were able to cut the share of residual waste to 8 %, lower costs and streamline processes. Digitial waste tracking through DiGiDO applications ensures maximum cost efficiency and maximum legal certainty.
DIGITAL MATERIAL FLOW MANAGEMENT
Cost-conscious production, the highest quality standards and a sustainability focus – resolving these apparent contradictions is a challenge the food industry is facing every day.
Spitz is looking to promote the responsible and efficient handling of packaging materials, residual materials and waste. The century-old company aims to cut down on waste by optimising in-house waste management processes, which also helps lower costs.
What we do for Spitz
Together with our digital subsidiary, DiGiDO, we were able to put our expertise to good use and truly add value for our customer:
All processes were digitised with technical support from DiGiDO when we established a transparent waste management system at Spitz. Digitisation means capturing and compiling data on in-house waste streams and visualising them.
In addition, we provide trained staff for the collection and sorting of materials in Spitz's in-house waste collection centre as well as the presses and shredders required.
What's the challenge?
S. Spitz GmbH's main goal was to establish a proper and efficient waste management system in its product divisions. The company was intent above all on reducing the amount of residual (municipal solid) waste to cut costs. After analysing the current state, we specified the outcome: establishing a material flow management system in which waste is sorted into the different categories at source, right where it is generated.
The project covered 15 divisions and production divisions (sweet/savoury, baked goods, beverages, administration, warehouse, workshop, lab etc.). Our process check revealed that 30 different waste fractions (hazardous/non-hazardous) are generated in all production processes across divisions. By providing the appropriate waste bins (80–240 litre bins, Heson box pallets, pallet cages, IBC tanks) directly at source where the waste arises, we were able to ensure segregation right from the start, so there is no need to go through a laborious sorting process at a later stage.
We also took a hard look at internal waste management processes to identify and eliminate potential sources of error. For instance, manual recording of waste sources and amounts is highly prone to error. Another case in point was the lack of a uniform structure for record-keeping across divisions.
Our goal was to establish a system that is easy to use while also featuring as many automated processes as possible to facilitate company quality management and the exact mapping of waste arisings. This is the only way to identify potential savings early on and take targeted measures.
SMART WASTE STREAMS, CAPTURED IN REAL TIME.
We implemented the DiGiDO.Web Solution software to make sure that in-house waste streams are registered without fail. This user-friendly web application allows data on waste arisings to be collected and communicated to the other divisions involved securely, reliably and in real time. At the moment they arise, waste streams can be tracked, weighed and accurately mapped to their source.
In addition, the DiGiDO.One Touch application further simplifies the digital process chain: Requesting a collection has never been easier – scan a QR code, send a confirmation to the waste management partner and arrange a collection date, which is automatically registered in the system.
Keeping digital records of waste streams has significant upsides in that it
minimises potential sources of error inherent in manual record-keeping,
introduces digital reporting with monthly monitoring and data logging,
allows long-term comparisons,
helps identify potential savings early on thanks to real-time data, and
reduces staffing needs due to extensive automation.
In-house waste logistics
Step by step, Spitz outsourced the entire waste management function to us, including the procurement of infrastructure and equipment or recruitment. Waste is collected directly from the production areas where it arises. Then it is sorted and sent for recovery. Staff members have also received on-site training in how to segregate waste, conserve resources and conduct quality assurance so as to enhance understanding of internal processes and strengthen expertise.
The result
Since 2010, we have consistently optimised the waste management solutions in place at S. Spitz GmbH. Internal processes and the capture of material flows have been improved significantly, and the divisions' waste ratios have declined markedly. Our constructive and effective collaboration has truly added value for Spitz: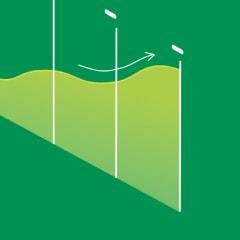 Optimised solution
Higher transparency, consistency and efficiency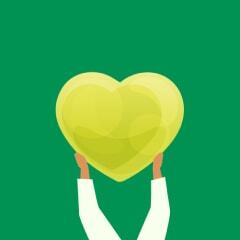 Boost in motivation
Employees taking responsibility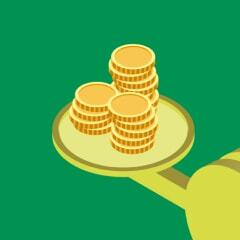 Lower costs
Around EUR 90,000 less a year
Digitisation of waste streams and efficient communications between all parties involved help identify potential sources of error at an early stage and save valuable time and resources in day-to-day operations. Trained staff in charge of collection and sorting and the provision of an adequate infrastructure have sustainably reduced the share of residual waste in total waste arisings, which is reflected in lower costs.
"By outsourcing our in-house waste management to ARA, we have been able to reduce the share of residual waste by more than 20 % and increase the share of recyclable waste. Better sorting of recyclables has allowed us to secure higher prices for the materials. The cost savings are in the double-digit percentage range."
Walter Scherb jun.